Session 7: 15/11/21
6-8pm UK time

Presenters: David McCulloch, Emily Leon, Lucy Newman Cleeve, Nicora Gangi



---



David McCulloch



Bio David McCulloch graduated from Duncan of Jordanstone College of Art and Design (DJCAD), University of Dundee in 2017 with an MFA (Distinction) in Art, Society and Publics. He was recipient of the RSA John Kinross Scholarship to Florence in the Autumn of that year. From 2019 he was part of the residency program at DJCAD where he was developing bronze casting techniques using Creative Scotland funding (until halted by the pandemic). Most recently he was one of seven artists awarded the Tonic Arts Edinburgh and Lothian Health Foundation residency, making work in response to Life Under Lockdown. This culminated in an exhibition at the Western General Hospital, Edinburgh and Merz Gallery, Sanquhar earlier this year. David is co-director of Morphē Arts, a charity supporting early career Arts professionals and encouraging critical engagement between Christian faith and contemporary art. Since 2013 he has programmed two alternative public space galleries in Dundee: Nomas* Projects and Sharing Not Hoarding.

Presentation David's presentation reflects upon the piece Father and Son from his masters' exhibition. It is a filmed documentation involving David, his father and his son in a performance responding to Andres Seranno's photograph commonly known as Piss Christ. The title Father and Son is taken from an autobiography by Edmund Gosse published in 1907 about his upbringing by a strict puritan father. David will share his personal navigation of similar tensions between family upbringing, Christian belief (as he was taught it) and the impact that had on his journey within the art world. He will also consider the nature of apostasy as spiritually and physically described in Shusaku Edno's novel Silence and how this story impacted the making of his Father and Son piece. David's work continues to be an investigation of knowledge and interpretation as well as faith and belief. In this case how it is understood through three generations of the same family.
else-where.org
---
Emily Leon

Bio
Emily Leon
is an art historian, independent scholar, digital humanist, and drummer based in the American Southwest, and is the Curatorial Research Associate at the Georgia O'Keeffe Museum. She specializes in modernism and the esoteric interests of late 19th and early 20th century Western artists, with a particular concentration on abstraction, and the links between art, science, and religion. Since 2017, her scholarship focuses on the social, spiritual, and theoretical implications of Swedish artist Hilma af Klint's work. She is the founder of the transdisciplinary working group
In the Eggshell,
a five-part lecture series that seeks to redress modern art by turning to how the sciences, religious beliefs, and occult traditions provide a better articulation of modern art. She holds an MA in Digital Art History from Duke University and a BA in Art History from the University of North Carolina at Greensboro.
Presentation
Emily will present how she came to study the spiritual, esoteric, and occult dimension(s) of modern abstract painting. She will highlight her academic experience and how, in addition to esotericism, aurality, and sound studies, it amplified and advanced her focus on intellectual and social histories, critical historiography, and museum and canon studies. With an interest and concentration on disciplinary inclusion and imaginative and methodological intervention into the discipline of art history, she speaks to the importance of transdisciplinarity and why she founded
In the Eggshell: An Esoteric Working Group.
She concludes her presentation with a disciplinary repositioning and describes how perspectives in theoretical physics, psychoanalysis, and religious studies play a vital role in her current scholarship.
desertsuprematism.com
---
Lucy Newman Cleeve
Bio
Lucy Newman Cleeve (MA Cantab, MA RCA) is an artist, curator and consultant who has worked with organisations including Tate Britain, British Council, Creative & Cultural Skills, Arts Council England and DCMS. She was the founding director of Man&Eve Gallery (2006 – 2014) and Consultant Curator for The Faith Museum at The Auckland Project (2019-21). She has curated and programmed more than 100 exhibitions and events, including for the public realm and non-traditional venues. She is an ordinand at St Mellitus College and a doctoral student at Kings College London under the supervision of Ben Quash, where her research explores contemporary art as public theology. She has written for publications including the
Visual Commentary on Scripture
and
Art+Christianity
and has a chapter in the recent Routledge Publication,
Transforming Christian Thought in the Visual Arts: Theology, Aesthetics and Practice
.
Presentation
Lucy will share some recent thoughts arising from her own practice about the ways in which art functions as theology, drawing out correspondences between selected artistic approaches and various different liturgical and scriptural genres.
---
Nicora Gangi
Bio
Nicora Gangi was educated at Hartford Art School, Connecticut; Montclair State College, New Jersey; and Syracuse University, New York, gaining a BFA in 1974 and MFA in 1976 in Printmaking: color studies in stone lithography. She was a Professor in the School of Design at Syracuse University for 29 years. Gangi has been awarded many Grand Prizes in pastel, First Place awards and grants, including the
Pollock-Krasner Award
. She has been and continues to be published in numerous artist's books on pastel paintings. She has lectured regionally and nationally as a visiting artist at universities and artist' guilds.
Presentation
The great norm in all of life is love of God and our neighbor. If we say that love is, as in all other things, the supreme norm for art, it certainly affects the subjects we choose, the way we treat them, the forms we give them, the materials we handle, the techniques we employ. In Philippians 4:8 Paul formulated this for all of life as well as for art. 'Whatever is true, whatever is noble, whatever is right, whatever is pure, whatever is lovely, whatever is admirable—if anything is excellent or praiseworthy—think about such things.' My aim as an artist is to render this norm in the aesthetic experience. To convey that awe at something so majestic that it evokes a sense of the One God, who created everything seen and un-seen.
nicoragangi.com
---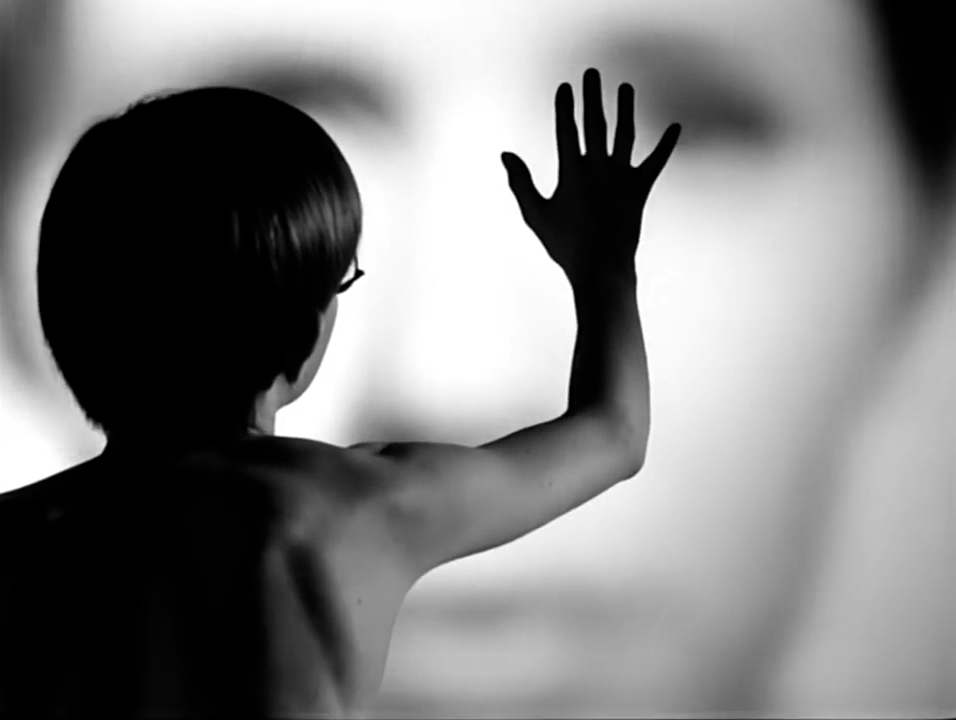 Top

David McCulloch
Documentation from Father and Son 2017
(performance photograph)

Upper Middle

Emily Leon
Lower Middle

Lucy Newman Cleeve

Bottom

Nicora Gangi
Redemption, 2016
(painting)