Session 5: 20/09/21
6-8pm

Presenters: Carolyn Morrison, Chris Zhongtian Yuan, Jon Shaw, M. Maria Walhout

Eventbrite link for tickets

---



Carolyn Morrison



BioCarolyn Morrison RA is a Religious Sister of the Assumption, and she works as a Chaplain at Newman House, Central Catholic Chaplaincy for London's Universities. She is a PhD student at St Mary's Catholic University, Twickenham. Her research interests are mainly concerned with the use of Visual Theology: In Contemporary Catholic Education based upon the Theological Aesthetics of Hans Urs von Balthasar.

Published works include an article for the Tablet on The Transformative Power of Education (2014). Articles for Adamah Media: Advent Promise or Smoke Screen and Mirrors? (Dec 2019); Log in, Contemplate and Transcend; An Art Lover's Guide to Online Viewing (April 2020); Did I Really See What I Thought I Saw? Optical Illusion in Historical and Contemporary Art (Oct 2020); Painting the Soul (March 2021); An Artistic Contribution to the Science-Religion Debate (July 2021). She wrote a chapter on A Catholic Understanding of Art in Reclaiming the Piazza III (June 2021).
Presentation Carolyn is interested in how images make their meaning known from a Catholic perspective for the evangelisation and formation of the faithful (and possibly others who are open to that ethos). As such she has been working on developing a theological aesthetic framework for the interpretation of Christian art, which she calls 'The Site of its Beholding: the moment when the viewer encounters the image in the light of faith.' There will be a short excerpt on that, and then that will be applied to depictions of the Annunciation in early Renaissance Italian Art. In particular the paper will explore the Five Laudable States of the Virgin Mary, namely, Disquiet, Reflection, Inquiry, Submission and Merit, which was a theory developed by Fra Roberto da Lecce in his preaching on the Annunciation in Sermones de Laudibus Santorum (Naples, 1489).

---
Chris Zhongtian Yuan

Bio
Chris Zhongtian Yuan is an artist and filmmaker. Chris is interested in exploring how storytelling re-imagines our relationship to landscape and colonialism across time and place. Recent works have been shown at Somerset House, ArtReview, The Courtauld Institute of Art, Hubei Museum of Art among others.
Presentation
I will present my 2021 video
Close, Closer
. The work is structured as an intimate conversation between me and my mother surrounding her visit to the only matriarchal tribe in Southwest China in 1993. The next year my mother painted a series of paintings on the subject of the tribal women and the landscape. Later, the paintings were sold and unable to be found. As I tried to turn low-res JPEGS of the paintings into video, we also went through an uneasy interrogation of motherhood and motherland, both personal and collective.
https://chriszhongtianyuan.com
---
Jon Shaw



Bio

Jon K Shaw is a writer, editor and educator based in southeast London. He teaches in the Department of Visual Cultures at Goldsmiths, University of London; City & Guilds of London Art School; and West Dean College. With Tom Robinson he founded and edited

Rattle: A Journal at the Convergence of Art and Writing

, and with Theo Reeves-Evison edited and introduced the book

Fiction as Method

(Sternberg, 2017). His ongoing research concerns immanence, substrate and the philosophies, cultures, biologies and geontologies of movement, with a particular focus on postindustrial contexts. He co-edited

Rattle: A Journal at the Convergence of Art and Writing

, and with Theo Reeves-Evison edited and introduced the book

Fiction as Method

(Sternberg, 2017). He is currently working on two books: one on the lucid materialism of Antonin Artaud, and a second on performance, poetry, dance and financial products that suspend oppositions between life and death.

Presentation

My contribution will discuss a nascent project titled

Vertigral Excarnation

. Using approaches of concept design, social sculpture, consciousness raising and cross-disciplinary encounters, the project moves through academic and artist spaces and expressions toward a long-term goal of reintroducing the practice of sky burial to the United Kingdom. By engaging in questions of verticality in relation to 'the dead', the project touches on several core questions in the history of religions and religious institutions -- from contemporary funeral rites, to the denigration of goetic traditions by idealism and monotheisms, to archaeology's scientification of our relation to deep ancestry.
---
M. Maria Walhout
Bio
M. Maria Walhout is an artist and writer based between London and Amsterdam. They are interested in the im/possibilities of language and the body as tools for making sense. Their work engages with queer and religious materials and knowledges, and takes the form of video, text and installation based works. They are currently a PhD candidate in Art at Goldsmiths, University of London.
Presentation
I will present some materials from my current PhD research. My practice-led research project, 'Indecent/ing tongues', investigates the charismatic Christian practice of glossolalia ('speaking in tongues') through a lens of trans identity and experience, viewing illegibility as a potential site of liberation. Using modes of prompt and fiction, I am writing through glossolalic practice and the body.
https://www.mmariawalhout.com

---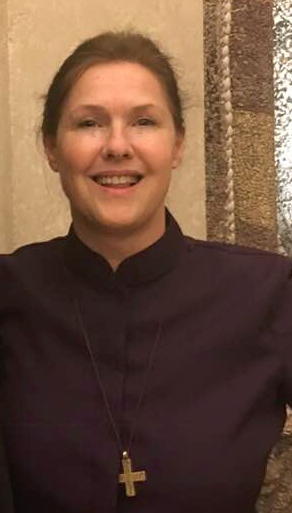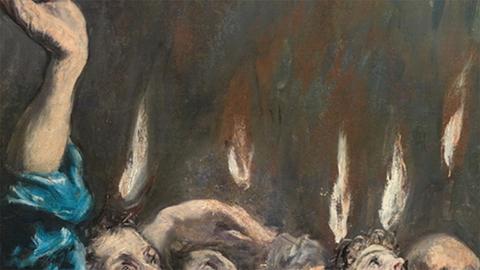 Top

Carolyn Morrison

Upper middle

Chris Zhongtian
'Close, Closer'
(video photograph)
Lower middle

Jon Shaw

Bottom

M. Maria Walhout
'Pentecost', El Greco, ca. 1600 (detail)