Jorella Andrews is a Reader in Visual Cultures at Goldsmiths, University of London. Having studied fine art, worked in media, and then trained as an art theorist, her academic work focuses on the relations between philosophical inquiry, the image-world and art practice, with a particular emphasis on phenomenology, notably the work of Maurice Merleau-Ponty. She has published two monographs on this topic, Showing Off! A philosophy of Image (2014) and The Question of Painting: Re-thinking Thought with Merleau-Ponty (2018) both published by Bloomsbury. Her current book in preparation has the working title of How to Turn around Trouble: Aesthetic Strategies for Real Change. She has also written books on Cezanne and Rembrandt for non-academic audiences, edits an ongoing series of books on visual culture published by Sternberg Press and is the book review editor for the Journal of Aesthetics and Phenomenology. In addition, Jorella advocates for art and art history in various contexts—professionally as a Trustee of the Association for Art History and also at grassroots levels though her long-term involvement in community-based and church-based arts activities.


Teresa Calonje is a PhD candidate in the Art Department at Goldsmiths, University of London, currently working on gesture and its appropriation in live art through the work of La Ribot, Tino Sehgal and Luisa Nobrega. She edited Live Forever: Collecting Live Art (2014) and recently curated a series of art interventions at Second Home, London (2016-2017).

Lucy Newman Cleeve is an independent curator and consultant with twenty years' experience across the visual arts and cultural sector, working with organisations such as: Tate Britain, British Council, Creative & Cultural Skills, an—The Artist's Information Company, Arts Council England and DCMS. She was the founding director of Man&Eve Gallery (2006-14), where she represented a portfolio of emerging and established artists through a changing exhibition programme, publications, commissions and participation in international art fairs across Europe, Asia and North America. In recent years, her work has become more exclusively focused around her curatorial and research practice: she has a Theology Degree from Cambridge University and a Masters Degree from the Royal College of Art and is interested in work that combines and references both of these disciplines. She is currently engaged as Curatorial Consultant to The Faith Museum at The Auckland Project, and is undertaking doctoral research at King's College, London where she is exploring contemporary art as public theology.
Nina Danino is a filmmaker, artist and writer since the 1980s. She has made experimental films and the feature film Temenos (1997) with vocalist Sainkho Namtchylak. Since 2010 she has also made installations including Communion(2010) and the multi media work Sorelle Povere di Santa Chiara (2015-2018). She made the feature documentary Jennifer (2015) in the Carmelite monastery in Ronda, Spain. Her films have been shown worldwide including in film festivals, cinemas and museums. They are distributed by LUX and are in the British Film Institute National Archive. She is co-editor of the Undercut Reader (2002). Her most recent film I Die of Sadness Crying For You (2019) was premiered at the London Film Festival and Seville European Film Festival (2019) followed by a contextual event on voice and performance with BIMI/LUX and Cervantes Institute. She has convened the CHASE Religion and Art initiative, Goldsmiths, University. She is Reader in Fine Art, Goldsmiths, University of London. She lives and works in London. See ninadanino.com (portrait courtesy of Rafael Perez-Evans).
Mark Dean has regularly exhibited his video and sound works nationally and internationally since the 1990's, with work represented in museum collections in the UK and abroad. In 2010 Dean was ordained in the Church of England, and since this time has tried to understand and live out a vocation as artist and priest; recent projects have explored the performative potential of video and sound work, particularly in liturgical and choreographic contexts. See chaplachap.com.
Maurane Gadeau, known as Mrs. Blues, is a 21 year old French and Ivorian student currently in the BA Fine Art course at Goldsmiths University. Her spontaneity and ambition have always influenced her art practice often characterised as intuitive and eclectic through her use of found objects and fabrics, mediums like clay or latex but also painting, performance and film along with an important interest in music.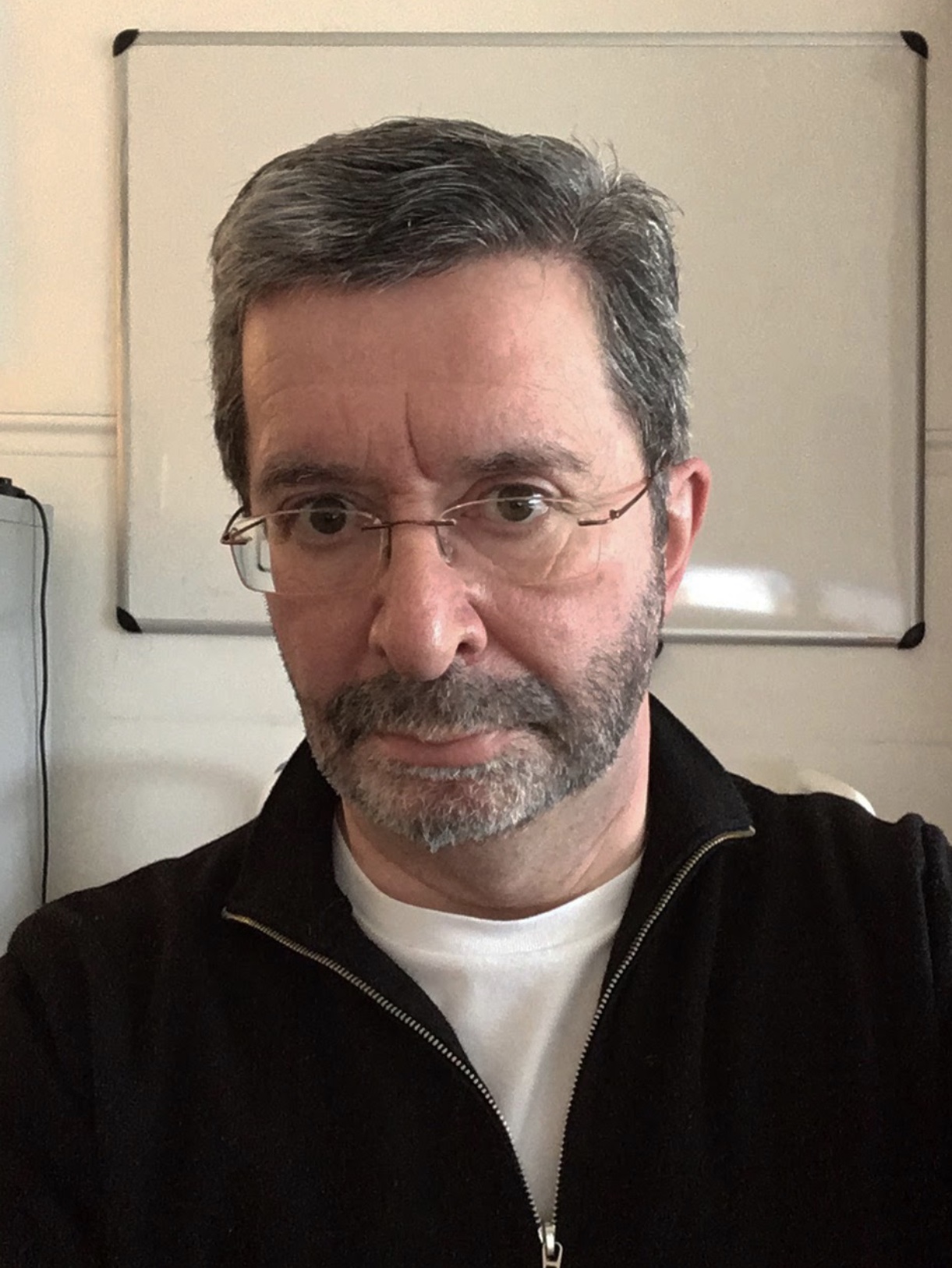 John Harvey is a practitioner and historian of sound art and visual art. He is Professor at the School of Art, Aberystwyth University. His research field is the visual and sonic culture of religion. In art history, his studies engage the visual imagery of popular piety, supernaturalist traditions, and working-class culture. He has written a number of books including The Bible as Visual Culture (2013); Photography & Spirit (2007); The Appearance of Evil: Apparitions of Spirits in Wales (2003); Image of the Invisible: The Visualization of Religion in the Welsh Nonconformist Tradition (1999); and The Art of Piety: The Visual Culture of Welsh Nonconformity (1995). In art practice, his work explores visual, textual, and aural sources of Protestant Christianity, theological and cultural ideas and systemic processes. The work is discussed in The Aural Bible series of CD releases (2015, 2016, 2019), and The Pictorial Bible series of exhibitions (2001, 2007, 2015).

Linda Mary Montano is a seminal figure in contemporary feminist performance art and her work since the mid 1960s has been critical in the development of video by, for, and about women. Attempting to dissolve the boundaries between art and life, Montano continues to actively explore her art/life through shared experience, role adoption, and intricate life altering ceremonies, some of which last for seven or more years. Her artwork is starkly autobiographical and often concerned with personal and spiritual transformation. Montano's influence is wide ranging – she has been featured at museums including The New Museum in New York, MOCA San Francisco and the ICA in London.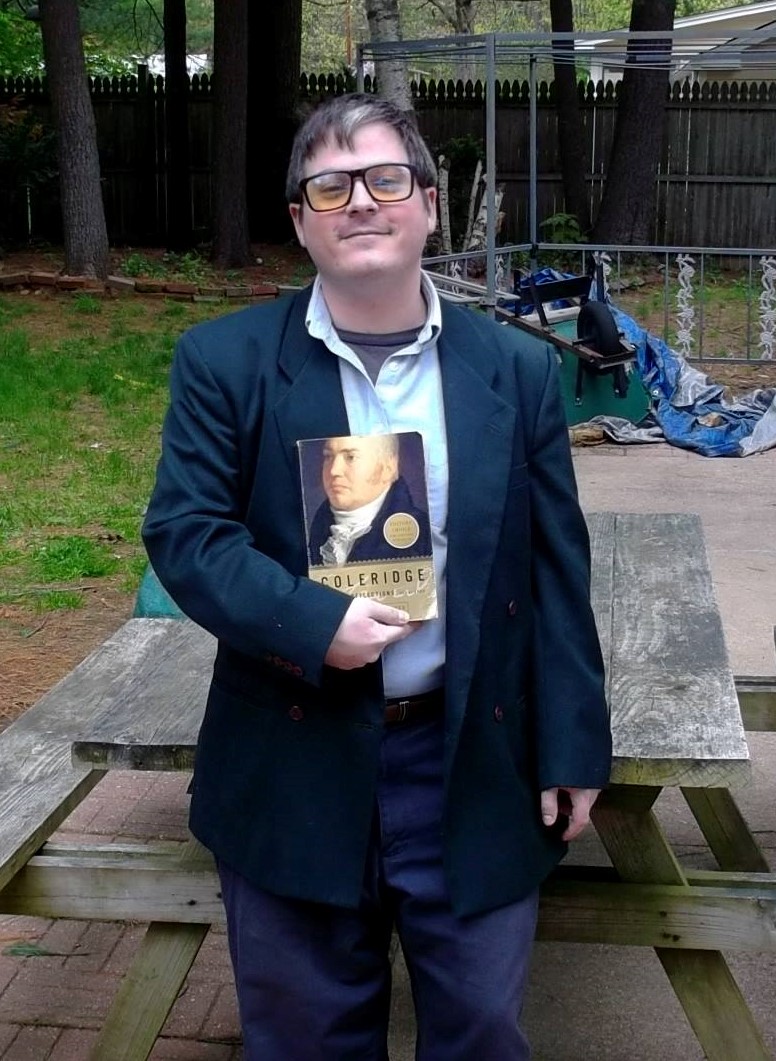 Adam Neikirk is a PhD Candidate in Creative Writing at the University of Essex, Colchester campus. His creative dissertation focuses on the intersection of traditional poetic forms, modernity/post-modernity and the idea of history through an exploration in verse of the life and thought of poet and philosopher Samuel Taylor Coleridge (1772-1834). Adam's previously published work includes a book of poems, Songs for the Dead (Des Hymnagistes Press, 2016), as well as work published in the Coleridge Bulletin and the journal Teaching Philosophy. Before he started his PhD programme he was a lecturer in Philosophy at Westfield State University in Massachusetts.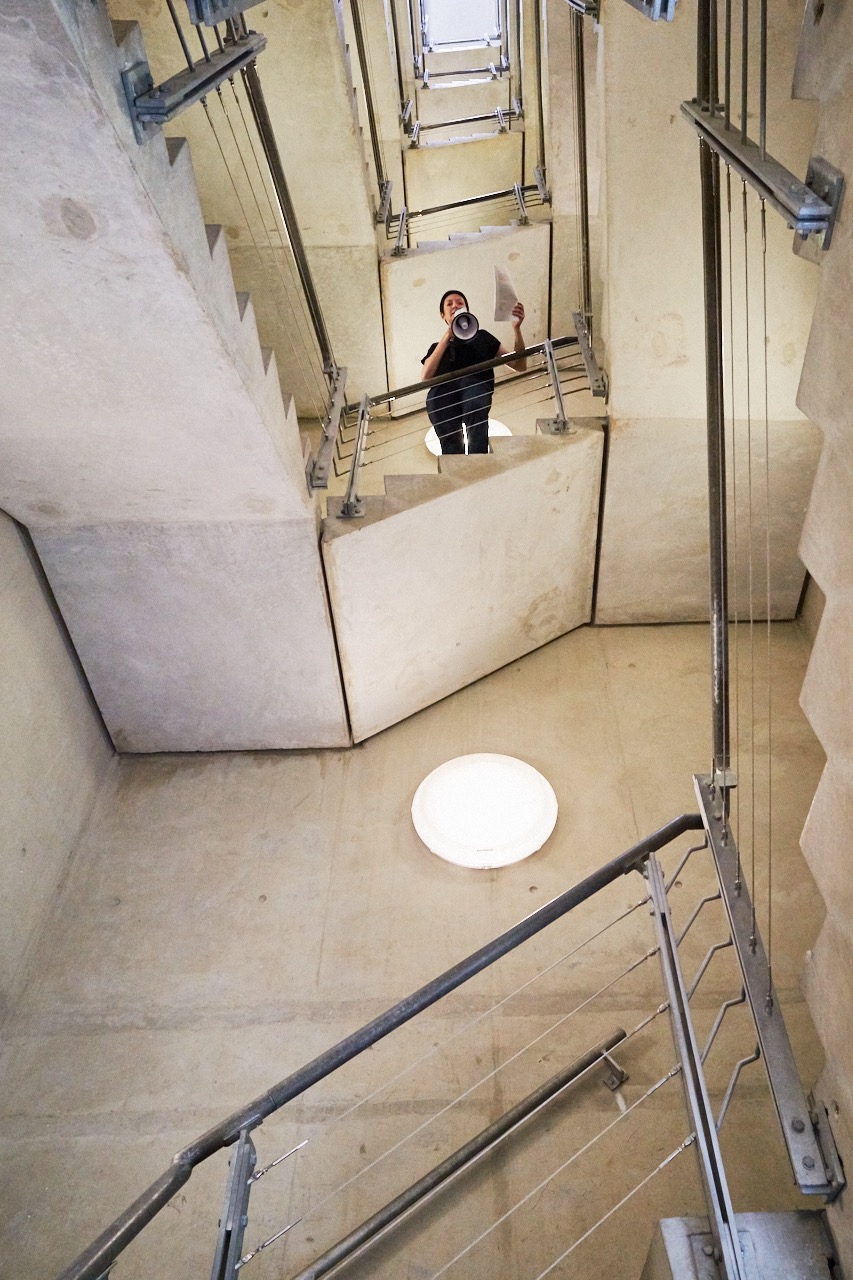 Kate Pickering is a London based artist, writer and AHRC/ CHASE funded PhD researcher in the Departments of Art and Visual Cultures at Goldsmiths. She investigates the entanglement of body, belief and site through research into American megachurch Evangelicalism. Through experimental writing, performance and installation she aims to recreate the experience of being both oriented and disoriented by the Evangelical narrative through focusing on the specific site of Lakewood, north America's largest evangelical megachurch. Pickering has exhibited widely and her writing has been published in Soanyway magazine, Dual Mirage, Misery Connoisseur, Yellow Pages (Copy Press), EROS journal and the online journal K[]NESH Space. Recent conference presentations include 'Imagining the Apocalypse' at the Courtauld Institute of Art, 'Corroding the Now: Poetry and Science Fiction' at Birkbeck University and 'Post-Truth & American Myths' at the University of Essex. Forthcoming is an article titled 'Expanding Religious Crowds: Containment and Openness in the American Megachurch' for Coils of the Serpent Journal (December 2020) and a book chapter for Imagining the Apocalypse (Courtauld Books Online, 2021). See kate-pickering.com.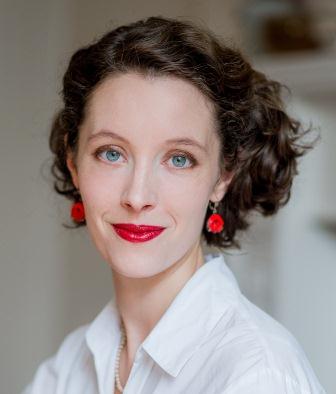 Chloë Reddaway works in visual theology and Christian art, focusing on the potential of historic works of art for contemporary theology. She is based at King's College London (Centre for Arts and the Sacred at King's) and Duke Divinity School (Duke Initiatives in Theology and the Arts). With a background in the arts sector, she has held posts at KCL, the University of Cambridge (Divinity Faculty) and the National Gallery, London (Howard and Roberta Ahmanson Fellow and Curator in Art and Religion, 2014 -17). She teaches for KCL, Westcott House, Westminster College and Sarum College. Her publications include Transformations in Persons and Paint: Visual Theology, Historical Images and the Modern Viewer (2016) and Strangeness and Recognition: Mystery and Familiarity in Renaissance Images of Christ (2019), both shortlisted for the A+C/Mercers' award. She is co-editor of Visualising a Sacred City: London, Art and Religion (I.B. Tauris, 2017), has contributed to various edited volumes. She is the founding co-editor of the Brepols 'Arts and the Sacred' series and a member of the Art + Christianity Editorial Board. Her public engagement work includes films for the National Gallery (The Audacity of Christian Art). Chloë is currently working on ideas of New Creation in images of the Visitation and the visual theology of Thomas Denny's ecclesiastical stained glass.
Sophie Sleigh-Johnson is a writer, artist, and musician. She is the author of Chthonic Index (in collaboration with Timothy Morton and Simon Martin) published in 2015. She is currently working on a PhD at Goldsmiths. Recent projects include Cealdwiellla with New Noveta, and she appeared in the group show Machine of Instant Utility at Cabinet Gallery. She occasionally broadcasts Chthonic Live on Resonance 104.4 FM and she lives in Southend-On-Sea, Essex. See sophiesleigh-johnson.co.uk.
Elena Unger is a graduate student in Philosophical Theology at the University of Cambridge, as well as an alumnus of Fine Art at Goldsmiths, University of London. Elena is CHASE Junior Research Fellow for the Religion and Art Practice Symposium. Elena's academic work and art practice are inextricably bound. As an artist she combines painting, sculpture, performance, sound, film, and installation to produce immersive, extra-liturgical installations. Her last exhibition, Invisible Church involved the re-consecration of a deconsecrated church turned art studio. Elena is also an artist in residence at Saint Bartholomew the Great in London. In her theological work, Elena is concerned with poesis, kenosis, apophatic theology, and the theology of negative space. The title of Elena's thesis is "In Anticipation of Nothing: Doxological Spatialization in Nicholas of Cusa's De Docta Ignorantia."